Children of the Camps -Exhibit Series
February 1 at 12:00 pm

-

June 30 at 5:00 pm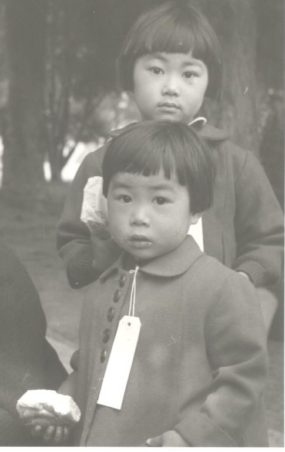 In 1942, President Roosevelt signed Executive Order 9066 granting the US military full authority to designate military zones from which to exclude all persons. While the order never mentioned "Japanese" or Japanese Americans," it paved the way for the mass removal, detention, and eventually incarceration of 120,000 persons of Japanese ancestry from west coast states. At the time, two-thirds of them were American-born citizens, who average age was 19. In addition, some 11,000 Germans  (including German Jews) and some 3,000 Italians were also interned on a case- by-case basis. Subsequently, as series of proclamations emanated from the Presidio of San Francisco, including the infamous Instructions of  All Persons of Japanese Ancestry. The exhibits also include the rendition of Japanese Latin Americans to Dept of Justice Internment camps and the wartime removal of the Aleutian native people in Alaska.
For the 75th anniversary of E.0.9066, at two historic points of departure: SF Japantown and the Presidio @ Building 640, NJAHS presents these National Archive photographic images by  Dorothea Lange, Clem Albers, and others taken during this dark chapter in American history. Come investigate what happened and why.
M-F, 12 -5PM  & First Saturdays of the month. NJAHS Peace Gallery 1684 Post Street, SF Japantown, CA 94115  (Free)
Weekends, 12 – 5PM @ Building 640, 640 Old Mason St.  Presidio of San Francisco CA 94129
(Free to Members, veterans, children 12 and under. $10 -Gen. Admission)
Contact NJAHS for group tours. 415-921-5007.
Funded in part by the Henri & Tomoye Takahashi Charitable Foundation and the Grants for the Arts.