Confinement Sites During WWI
Drawings, Maps, and Artifacts of Japanese American Confinement Sites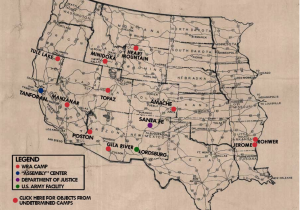 This special project is an online resource for documents & artifacts of the Japanese American Confinement Sites. The project was sponsored by the National Japanese American Historical Society and funded by a National Park Service Japanese American Confinement Site Grant, begun in August 2009 and completed in December 2011. Lynne Horiuchi served as the Project Director. Collaborators on the project included the University of San Francisco Department of Art and Architecture and The Gleeson Library/Geschke Center.
The digital collection featured includes three types of images relating to the Relocation Centers:
1) Architectural drawings
2) Engineering plans or maps, and
3) Objects made or related to the Relocation Centers
These images are provided as a research resource of primary graphic documentation of the built environments of the Relocation Centers for students, teachers, researchers, and the general public.
Visit the Confinement Sites Website